Fabri-Tek Engineers is leading specialised Manufacturer, Exporter, Supplier, Fabricator ( Fabrication Services Provider ) of Distillation Column Piping Fabrication Work, SS ( Stainless Steel ), CS ( Carbon Steel ), Duplex Steel Piping Fabrication, Pressure Vessels, Heat Exchangers, Piping Spools, Base Frames, Evaporators And Condensers, After Coolers, Oil Coolers, Inter Coolers, Special Purpose Heat Exchangers, Custom Designed Heat Exchangers, Shell And Tube Heat Exchangers, Flow Elements, Venturi Tubes, Averaging Pitot Tubes, Bolt On Jackets, Clamp On Jackets, Distillation Columns, Vessel Fabrication Work, Pressure Vessels Fabrication Work, Reactors Fabrication Work, Jacketed Vessels Fabrication Work, Limpet Coil Vessels Fabrication Work, Storage Tanks Fabrication Work, SS ( Stainless Steel ), CS ( Carbon Steel ) Vessel Fabrication, Structural Fabrication Work, Level Sensor Chambers from Pune, Maharashtra, India. Majorly we targeted EXPORT ORDERS.
---
QUALITY means how GOOD or BAD something is.
FABRI-TEK ENGINEERS is established in the year 2010 as proprietorship and now associated as partnership firm. We are involved in manufacturing & supply of a wide range of Pressure Vessels, Heat Exchangers, Piping, Piping, Distillation columns, Bolt on Jackets and Structural fabrication in Stainless Steel, Carbon Steel, Alloy Steel, Duplex Steel, Super Duplex Steel & Non Ferrous materials.
Our products are used in Petroleum, Chemical, Oil & Gas, Water Treatment industries.
We have well equipped 11,000 sq feet covered workshop working with all latest facilities. We lay great emphasis on the quality of products and thereby test our range on well defined parameters to assure our clients with quality products. To ensure safe delivery, our range is packed in quality packaging or as required by the clients.
Customer base is Domestic as well as International, as we have our own license for import & export. Our management team continuously tries to improve quality at best cost to serve our international & domestic clients. We stand & work as a team. Employees are safety conscious which helps to achieve quality product safely.
Vendors for processes like Heat Treatment, Stress reliving, Galvanising, Sandblasting & painting, Rolling, Dished end / Cone forming are approved sources for quality product & fast delivery.
---
TO BE ONE OF THE LEADING WORLDWIDE FABRICATION SERVICE PROVIDER WITH BEST POSSIBLE QUALITY, DELIVERY & COST.
---
We at FABRITEK ENGINEERS design, manufacture & supply pressure vessels, process equipments & custom fabrication.
We will strive to deliver products in line with global quality standards, requirements & satisfaction of the customers.
We will manufacture & deliver good quality products with active participation of all employees and by upgrading their skills & knowledge through adequate training.
We will continually review our quality management system.
Testing facilities available from NABL approved Agencies are Radiography Test, Chemcal Testing, Physical/Tensile Test, Ultrasonic Test ( practice E/C), PMI Test, Helium Leak Test, Micro Test, Hydro Test, Pneumatic Test.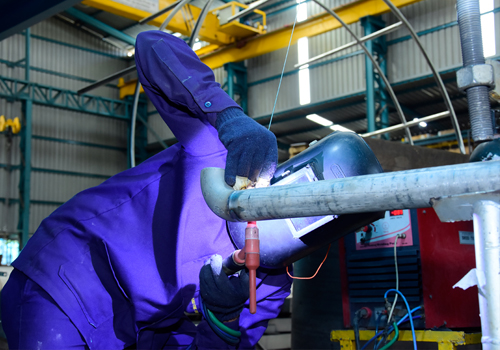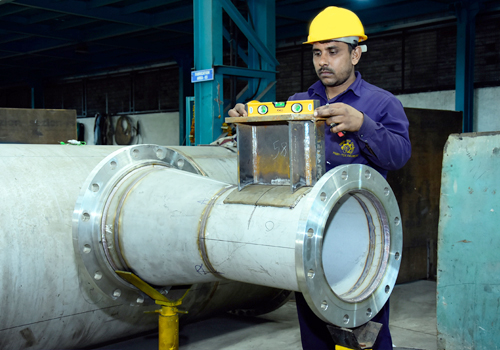 ---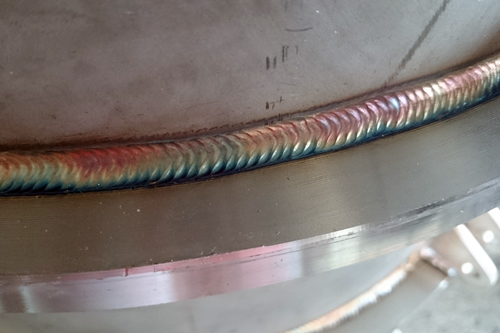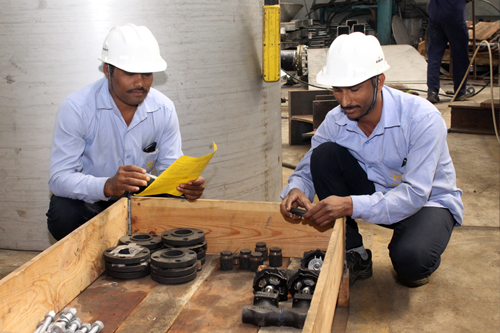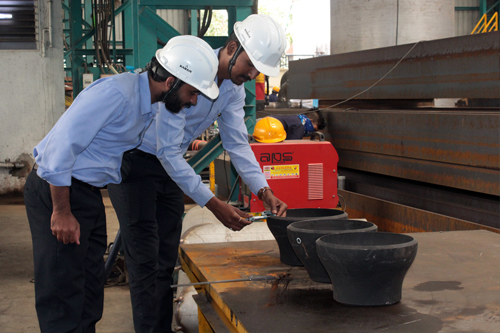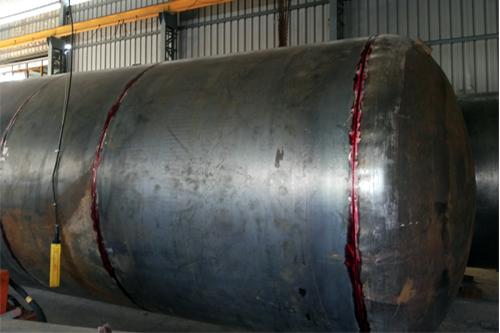 SHELL C-SEAM DYE PENETRANT TEST